The Walker Trolley
We are a group of passionate walking golfers who have set out to design the cleanest, simplest folding trolley on the market.  One that incorporates customizable soft goods, which allow you to express your personality on the course.  
The umbrella holder is now available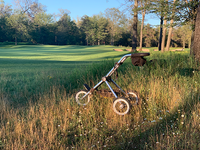 The Walker Trolley
From the whitewall tires to the polished aluminum frame and leather handle, the Walker Trolley was designed with the best of old world style and modern design. 
See More Here
Customizable Soft Goods
A waxed canvas storage accessory comes standard on vehicles, ideal for today's modern golfer with an everyday carry (EDC).  Our line of floral and custom designs will truly allow you to customize your trolley.
See More Here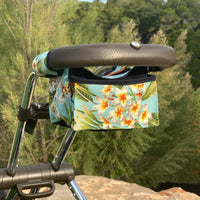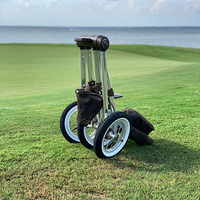 Simplest Folding Trolley
The Walker Trolley folds at one point, making it the simplest folding trolley on the market.
See More Here
A Full Line of Products
The Umbrella Holder and Sand and Water Bottle Holder add to the Cape 1.5's capabilities and make your round a breeze.
See more here